Vacatures bij RSM Netherlands
IT
Over RSM Netherlands
RSM in Nederland maakt deel uit van het wereldwijde RSM-netwerk. RSM is wereldwijd het zesde netwerk van zelfstandige accountancy en belastingadvies kantoren met ruim 750 kantoren in meer dan 116 landen en ruim 41.000 professionals. Dit netwerk beschikt daarnaast over specialisten op financieel-economisch en strategisch gebied. RSM biedt het kwaliteitsniveau van een groot kantoor met de nadruk op persoonlijke aandacht en betrokkenheid. We vinden het belangrijk dat onze cliënten optimaal bediend worden door enthousiaste, betrokken en creatieve professionals. Daar zorgen onze meer dan 500 collega's dagelijks voor. RSM in Nederland heeft kantoren in Alkmaar, Amsterdam, Eindhoven, Haarlem, Heerlen, Maastricht, Roermond, Rotterdam, Schiphol, Utrecht en Venlo.

We bieden je de kans om voor jou onbekend terrein op te gaan. Of je nu specialist bent of generalist, we verwachten van jou als professional dat je altijd breder kijkt. Dat realiseren we door afwisselend werk en uitdagende klantvragen. Door deze aanpak krijg je veel kansen om jezelf verder te ontwikkelen en vragen op te pakken die nieuw zijn. Zo maken we het mogelijk dat je je kunt ontwikkelen tot de adviseur die onze klant bij ons verwacht. Onze medewerkers zijn een belangrijk onderdeel van ons succes.

De omvang van onze vestigingen zorgt ervoor dat je gezien wordt, makkelijk contact maakt en je welkom voelt. Persoonlijke aandacht is daar kenmerkend voor. Het RSM netwerk maakt dat je gemakkelijk toegang tot expertise en best practices hebt in onze internationale organisatie. We hebben een informele cultuur, vinden een goede balans tussen werk en privé belangrijk, maar gaan uitdagingen niet uit de weg. Work hard, play hard, maar met oog voor de menselijke maat. We vinden het belangrijk dat onze professionals werken in de regio waar ze wonen. Natuurlijk bieden we ook de mogelijkheid om landelijk te werken als dat nodig is. We bieden de mogelijkheden voor ontwikkeling en opleiding die je van een professionele dienstverlener mag verwachten.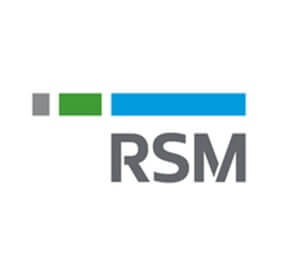 Vacatures bij RSM Netherlands